Red Willow Education Center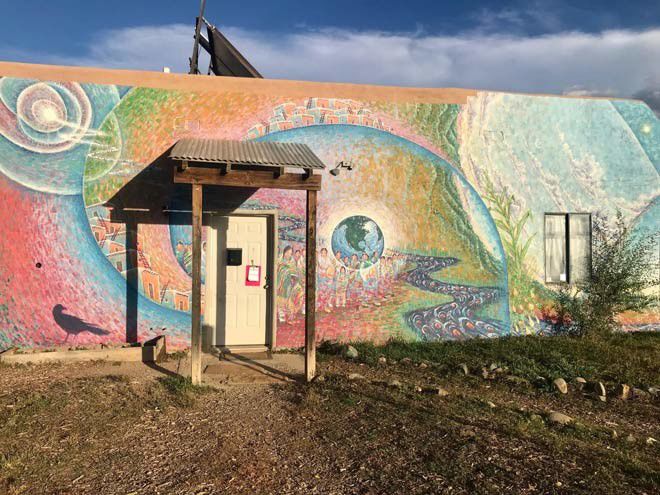 The Red Willow Education Center is located at 884 Star Road, Taos, NM 87571.
The Taos Pueblo Education & Training Division provides education, training, and employment services to youth and adults through the Red Willow Education Center. While some of our services are only for Taos Pueblo tribal members, a majority of our services are available to all Native Americans residing in Taos County. We are dedicated to improving our efficiency and accessibility of our services. Some of our services include adult and youth work experience, welfare assistance, employment supports, educational supports, tribal scholarship, training opportunities, after-school programs, access to computers, printing, faxing, copying, scanning, and much more!
Taos Pueblos Tribal Scholarship Program is available for students enrolled in accredited universities or colleges. Our next deadline for the 2021-2022 school year is July 2nd, 2021. 
We also offer supports to students attending vocational schools or alternative education programs including homeschooling! 
If you need assistance with books or class materials, licensing and exam fees, or any other education related materials please reach out to us at 575-758-5990 and we may be able to assist you. 
Resources and Announcements!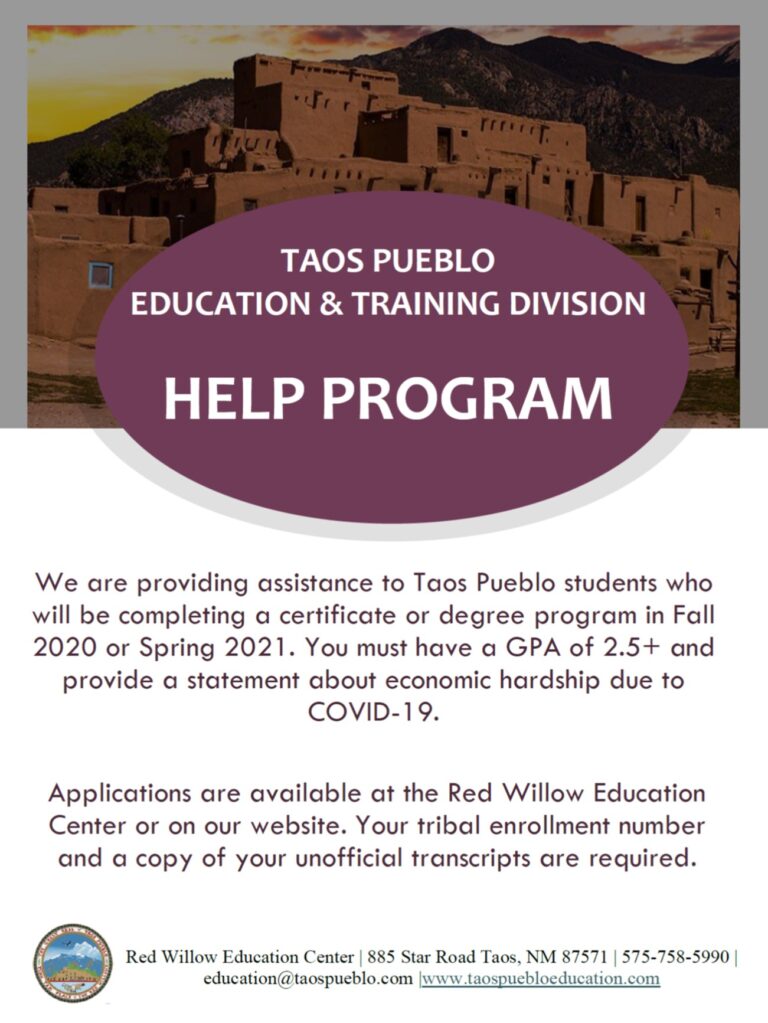 Applications are available at Red Willow Education Center or can be downloaded HERE.
If you have any questions please reach out to us at the Red Willow Education Center at 575-758-5990.