Welcome To Storyteller's Classroom!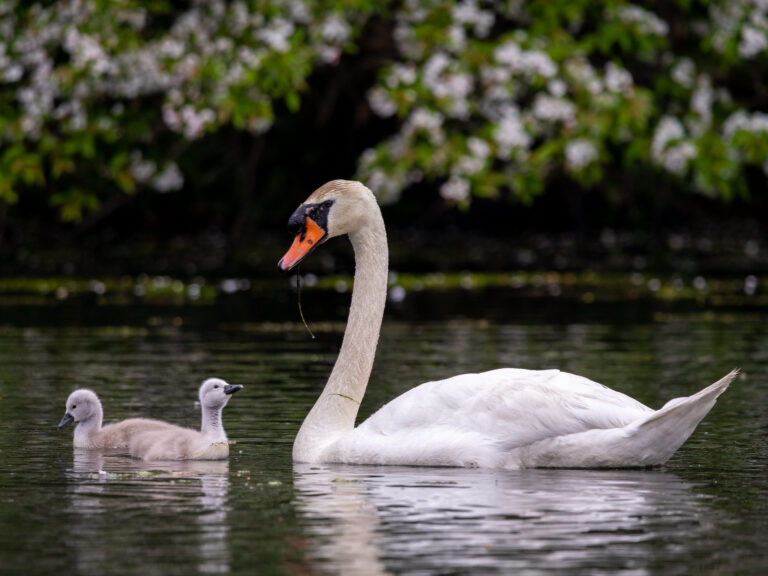 We'd like to welcome our students back into our classrooms and wish you all a wonderful year!
**Important Parent Information**
All families should have submitted the following reports for their child's file:
*Physical*Dental*Vision*Hearing*
*Immunizations*
And any allergy information with a Dr's note for any dietary changes.
(We give the children whole milk during meals)
Storyteller's Classroom
Melanie Maestas: Lead Teacher mmaestas@taospuebloeducation.com
575-779-9232
Yvonne Holgate: Assistant Teacher yvonne@taospuebloeducation.com
You are welcome to email or text us at any time. We will respond as soon as we have a chance before the end of the school day. If you need to reach us right away, please call the front office at 575-758-5819.
First day of school is September 13th
Classroom Website: https://taospuebloeducation.com/storytellers/
Schedule: Weather Permitting
8:45 Health Check and Drop-Off
9:00 School Begins
9:15-9:30 Morning Snack
9:30-10:45 Guided Play outdoors through curriculum
11:00 Pick-Up
We will do diaper changes in our changing room inside our classroom.
Please call or text us in the morning if your child will not be in school. If we do not receive a call by 9:00am, one of us will call or text you to check if your child will be coming to school.
Supplies:
Extra set of clothes in case we get dirty and need to change. Dress for the weather. We go out every day unless it's raining.
All other supplies will be provided by the school.
Diapers and wipes only if you prefer a specific brand
Breast feeding mother's: we can store your child's milk here at school in the refrigerator. Please label bottles with your child's name.
Student expectations:
Be kind
Have Fun
Believe in yourself
Family Expectations:
Bring children to school by 8:45am for the Health Check
Call/text if your child is not coming to school
Be prompt when picking up your child. We are sharing playground time with other classrooms and need time to sanitize in between sessions
Call/text if you are running late to pick-up.
Do not administer fever reducing or allergy medication to your child prior to bringing them to school.
COVID-19 Symptoms? Should I bring my child to school?
If your child is exhibiting any of the following DO NOT bring your child to school:
Fever or chills, Cough, Sneezing, Shortness of breath or difficulty breathing, Fatigue, Muscle or body aches, headache, loss of taste or smell, Sore throat, congestion or runny nose, nausea or vomiting, diarrhea, unexplained rash on hands feet and mouth. If your child does not feel well enough to participate fully outside, please keep them home. If your child requires fever reducing or allergy medication, please keep them home.
Building Classroom Community
We will work on:
Building friendships
Sharing
Taking care of each other
Basic self-help Skills for
1-2yr old's
Handwashing
Feeding ourselves
Sharing
Making friends
Playing together
Want to keep up with what we are doing?
Visit our classroom website: https://taospuebloeducation.com/storytellers/
You will find lots of information about our classroom. We update the page every 6 weeks when we start a new study and more often as needed when we have new and important information to share with families. Check it out and see what you find. There is fun media for the children as well.
Communication
Communication with parents will be through phone, text, email and our classroom website. We will text you when we will be sending important information to your email so you can check your email. We will return phone calls once all the children have been picked up. If you need to speak with us right away you can call the cell phone 575-779-9232. If we do not answer please call the front desk at 575-758-5819. Please make sure we have all your correct and up to date contact information. Please make sure we have your authorized emergency contacts on file.
Curriculum:
Teaching Strategies/Creative Curriculum for Infants, Toddlers and Two's is one of the most widely used pre-K curricula in the nation. It's comprehensive and research-based and features exploration and discovery as a way of learning.
Studies: Bags, Balls, Containers, Clothes and Shoes
Additional studies that will be incorporated as we go along are: Light, Paper, Rocks and Seats. The first study we will work on is the Bags Study. Please see the attached information regarding the study and how families can continue to support your child's learning at home. We will also incorporate language and culture into daily routines and activities.
Ready Rosie:
Ready Rosie is a researched-based parenting curriculum that builds on parents' knowledge and uses short video and mobile technology to empower families and schools to work together to promote school readiness. Short videos will be sent to your email so families can do fun learning activities with your child.
We are so happy and excited to start working with your little ones!!!! See you on the 13th!
Storyteller's Teachers: Melanie Maestas and Yvonne Holgate
Classroom Information in Spanish
Storyteller's Classroom
Melanie Maestas: Maestra principal  mmaestas@taospuebloeducation.com
575-779-9232
Yvonne Holgate: Profesora Asistente  yvonne@taospuebloeducation.com
Le invitamos a enviarnos un correo electrónico o enviarnos un mensaje de texto en cualquier momento. Responderemos tan pronto como tengamos la oportunidad antes del final de la jornada escolar. Si necesita comunicarse con  nosotros de inmediato, llame a laoficina de front al 575-758-5819.
El primer día de clases es el 13de Septiembre
Sitio web del aula: https://taospuebloeducation.com/storytellers/
Horario: Si el tiempo lo permite
8:45 Chequeo de salud y entrega
9:00 Comienza la escuela
9:15-9:30 Merienda de la mañana
9:30-10:45 Juego guiado al aire libre a través del plan de estudios
11:00 Recogida
Haremos cambios de pañales en nuestro vestuario dentro de nuestro aula.
Llámenos o envíenos un mensaje de texto por la mañana si su hijo no estará en la escuela. Si no recibimos una llamada antes de las 9:00 a.m., uno de nosotros lo llamará o le enviará un mensaje de texto para verificar si su hijo vendrá a la escuela.
Suministros:
Juego extra de ropa en caso de que nos ensuciemos y necesitemos cambiarnos. Vístete para el clima. Salimos todos los días a menos que llueva.
Todos los demás suministros serán proporcionados por la escuela.
Pañales y toallitas solo si prefieres una marca específica
Amamantar a la madre: podemos almacenar la leche de su hijo aquí en la escuela en el refrigerador. Por favor, etiquete las botellas con el nombre de su hijo.
Expectativas de los estudiantes:
Sé amable
Que te diviertas
Cree en ti mismo
Expectativas de la familia:
Llevar a los niños a la escuela antes de las 8:45am para el chequeo de salud
Llame/envíe un mensaje de texto si su hijo no viene a la escuela
Sea rápido al recoger a su hijo. Estamos compartiendo el tiempo en el patio de recreo con otras aulas y necesitamos tiempo para desinfectar entre sesiones
Llame / envíe un mensaje de texto si llega tarde a la recogida.
No le administre medicamentos para reducir la fiebre o la alergia a su hijo antes de llevarlo a la escuela.
¿Síntomas de COVID-19? ¿Debo llevar a mi hijo a la escuela?
Si su hijo está exhibiendo cualquiera de los siguientes NO lleve a su hijo a la escuela:
Fiebre o escalofríos, tos, estornudos, dificultad para respirar o dificultad para respirar, fatiga, dolores musculares o corporales, headache, pérdida del gusto o del olfato, dolor de garganta,  secrecióno secreción nasal,  nausea o vómitos,  diarrea,  uerupción cutánea en las manos, pies y boca. Si su hijo no se siente lo suficientemente bien como para participar plenamente afuera, por favor manténgalo en casa. Si su hijo requiere medicamentos para reducir la fiebre o para la alergia, por favor manténgalo en casa.
Construyendo comunidad de aulas
Trabajaremos en:
Construyendo amistades
Compartición
Cuidándonos unos a otros
Habilidades básicas de autoayuda para
1-2 años de edad
Lavado de manos
Alimentarnos
Compartición
Hacer amigos
Jugando juntos
¿Quieres mantenerte al día con lo que estamos haciendo?
Visitar nuestro sitio web en el aula:  https://taospuebloeducation.com/storytellers/
Encontrarás mucha información sobre nuestro aula. Actualizamos la página cada 6 semanas cuando comenzamos un nuevo estudio  y más a menudo según sea necesario  cuando  tenemos información nueva e importante para compartir con las familias. Compruébelo y vea lo que encuentra. También hay medios divertidos para los niños.
Comunicación
La comunicación con los padres será a través del teléfono, mensajes de texto, correo electrónico y nuestro sitio web del aula. Le enviaremos un mensaje de texto cuando le enviemos información importante a su correo electrónico para que pueda revisar su correo electrónico. Devolveremos las llamadas telefónicas una vez que todos los niños hayan sido recogidos. Si necesita hablar con nosotros de inmediato, puede llamar al teléfono celular 575-779-9232. Si no respondemos, llame a la recepción al 575-758-5819. Asegúrese de que tenemos toda su información de contacto correcta y actualizada. Asegúrese de que también tengamos sus contactos de emergencia autorizados en el archivo de la oficina.
Currículo:
Estrategias de enseñanza / Currículo creativo para bebés, niños pequeños y dos años es uno de los currículos de pre-K más utilizados en la nación. Es integral y se basa en la investigación y presenta la exploración y el descubrimiento como una forma de aprendizaje.
Estudios:  Bolsos, pelotas, contenedores, ropa y zapatos
Los estudios adicionales que se irán incorporando a medida que vayamos avanzandoson: Luz, Papel, Rocas  y  Asientos. El primer estudio  en el que trabajaremos es el Estudio de Bolsas. Consulte la información adjunta sobre el estudio y cómo las familias pueden continuar apoyando el aprendizaje de su hijo en el hogar. También incorporaremos el idioma y la cultura en las rutinas y actividades diarias.
Ready Rosie:
Ready Rosie es un currículo de crianza basado en la investigación que se basa en el conocimiento de los padres  y utiliza videos cortos  y tecnología móvil para capacitar a las familias y las escuelas para que trabajen juntas para promover la preparación escolar. Se enviarán videos cortos a su correo electrónico para que las familias puedan hacer actividades de aprendizaje divertidas con su hijo.
Estamos muy contentos y emocionados de comenzar a trabajar con sus pequeños!!!! Nos vemos el 13ésimo!
Maestras narradoras: Melanie Maestas e Yvonne Holgate
Contact Information
Melanie Maestas, Lead Teacher
mmaestas@taospuebloeducation.com
Yvonne Holgate, Teacher
yvonne@taospuebloeducation.com
Taos Pueblo Head Start Phone:
575-758-5819  ext:1108
Storyteller's Cell #:
575-779-9232
All Right reserverd Taos Pueblo Headstart 2020 | Headstart@taospueblo.com