Red Willow Education Center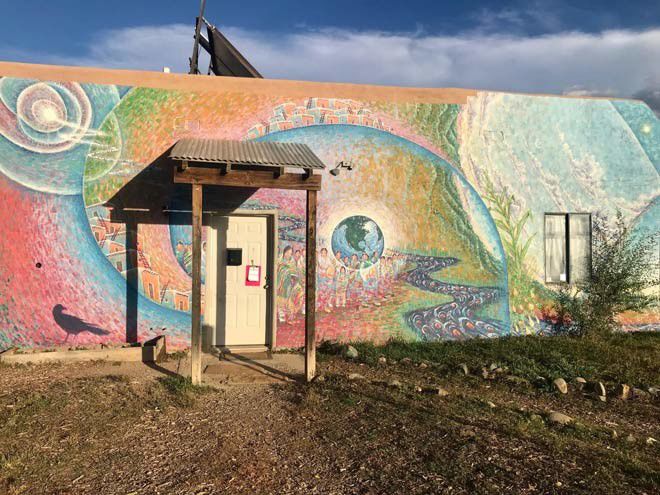 The Red Willow Education Center is located at 884 Star Road, Taos, NM 87571.
The Taos Pueblo Education & Training Division provides education, training, and employment services to youth and adults through the Red Willow Education Center. While some of our services are only for Taos Pueblo tribal members, a majority of our services are available to all Native Americans residing in Taos County. We are dedicated to improving our efficiency and accessibility of our services. Some of our services include adult and youth work experience, welfare assistance, employment supports, educational supports, tribal scholarship, training opportunities, after-school programs, access to computers, printing, faxing, copying, scanning, and much more!
Taos Pueblo offers a Tribal Scholarship for enrolled tribal members of Taos Pueblo. It is a need based scholarship and requires an application and supporting documents. Our next deadline is for spring 2022, all applications need to be turned in by December 3rd. Our application can be downloaded HERE or you can visit us at the Red Willow Education Center.
We also offer supports to students attending vocational schools or alternative education programs including homeschooling assistance!
If you need assistance with books or class materials, licensing and exam fees, or any other education related materials please reach out to us at 575-758-5990 and we may be able to assist you.
Resources and Announcements!
Does your child's school use the Canvas learning platform? 
Click below for the canvas community website. They have trainings, guides, resources, and discussion boards for students and parents.
Taos Pueblo provides opportunities for Taos Pueblo youth to work in our tribal programs in order to gain valuable work experience and mentorship. We accept applications year round for youth ages 14-24.
If you are interested you can download the application below or visit us at the Red Willow Education Center. Youth Work Experience Application — click here!