RESOURCES FOR HEAD START PARENTS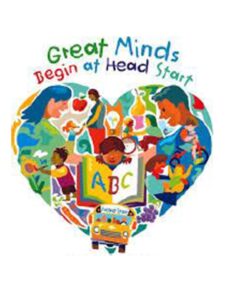 Masking Recommendations for Child Care and Schools: COVID-19
On this page:
Those Caring for Children of Essential Workers
Resources
Those Caring for Children of Essential Workers
Those providing care to children of essential workers are critical to our state's response to the COVID-19 pandemic. Staff members working in school-age and child care programs (including family child care providers, private child care centers, temporary child care centers operated by municipalities for the children of essential service providers, and child care centers that partner with health care facilities to support health care workers who need child care) are encouraged to wear cloth face coverings during the work day as much as possible.
These alternative masks are often homemade and should not be the medical-grade face masks such as surgical facemasks or N95 respirators. Cloth masks are used to reduce the likelihood that the wearer will transmit virus to other staff members or children.
Key messages about cloth masks
Create and wear masks by following CDC guidance.
Be careful not to touch your eyes, nose, and mouth while wearing cloth masks to prevent potential contamination.
Wash your hands thoroughly before putting on the mask.
Remove the mask carefully and wash your hands thoroughly after removing.
Wash the mask after each use.
Wearing cloth masks does not replace the need to continue frequent hand washing, avoiding touching the face, and practicing social distancing, which are our best tools to help prevent the spread of illness.
Continue to use your typical  systems and processes for cleaning toys, keeping sick children home, washing hands, and other practices that are used every day. These actions help to keep the community healthy and safe.
Cloth masks do not provide adequate protection for others if a staff member has symptoms compatible with COVID-19. Ill staff members should stay at home.
MDH does not recommend that children attending child care programs wear cloth face coverings to reduce the risk for transmission unless the provider determines they can reliably wear, remove, and handle masks following CDC guidance throughout the day. Based on the evidence, children are less likely to get sick from COVID-19 and if they do, their cases are typically mild.